Kevin Johnson Flooring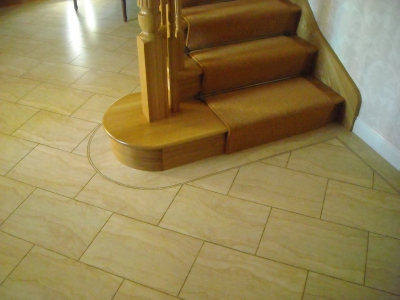 Amtico is a High Quality and durable Floor Covering, which can still look great in 20 years time.
The appearance of a finished Amtico floor is particularly dependant upon meticulous sub-floor preparations.
That's why Kevin Johnson & Son are renowned for the quality of their finish and high standards of their workmanship.
We have received personal compliments from Amtico representatives for the quality of our workmanship.
Important Facts about Hardwood Floors
A good quality solid hardwood floor should last a lifetime. A poorly installed floor certainly will not!
It is essential to get informed advice before you purchase. The choices of wood and finish are essential to ensure your floor looks great in years to come.
To help maintain your hard wood floor in top quality condition we also offer floor sanding and finishing services using state-of-the-art, low dust sanding machines.
Please contact us now for free, fair and friendly advice with no obligation.
A Family Business
We are a father and son team, established over 25 years. We install floor coverings to a very high standard. In 2000 we were assessed by Amtico Technical and became an Approved Installer.
For all your Floor Installation Requirements call 07702 808259 Now!